The IFW Annual Conference "Invest in Wellbeing" returns for 2023!
Welcome to the fourth IFW Conference titled "Invest in Wellbeing" and the first as the Institute for Financial Wellbeing.
We're returning to Bristol for our next conference on 23rd May 2023! Although we're continuing to run our monthly events online via Zoom, this is our opportunity to catch up with each other face to face and meet our members in person.
We're back in Bristol and you're also invited to join us at the same venue the night before for a social gathering. This is very informal and last year was a great chance to network and make new connections.  Accommodation can be booked directly with the hotel – please quote IFW Conference when booking as we have already reserved some bedrooms in case these are required.
There promises to be a packed agenda covering a range of inspirational subjects from speakers alongside with an increased number of opportunities for discussions, socialising and networking.  We're repeating the structure of last year's conference so we'll have several keynote speakers plus additional speakers facilitating and leading breakout discussions, so you can choose what you'd like to watch and listen to.
Book for the social event at the Bristol Hotel on the night before.
Speakers & facilitators include:
Paul Dolan – Keynote – Professor of Behavioural Science – Happiness by Design
Nick Elston – Keynote & Inspirational Speaker on Mental Health – Money and Mental Health: The Chaos and the Conflict
Clemence Chatelin – Keynote – ESG Integration Manager at CCLA Investments – Sustainability Bootcamp: Getting Real About Sustainability with Your Clients
Dr Thomas Mathar – Keynote Aegon UK Ltd – Guiding Clients to Their Future Self
Martha Lawton – Keynote – Financial Coach and Educator
Alex Whitson – Keynote – VouchedFor – How Can Embracing the Consumer Duty Drive Your Bottom Line?
Chris Budd – Keynote – The IFW's Founder
Charlie Goodman – Employee Benefits Collective LLP: Workplace Financial Wellbeing breakout session
Patrick Luong – Philanthropy breakout session
Kerry Seymour – Neuroscience and client behaviour breakout session
Julie New – Client grief and recovery breakout session
Our ambition for this event is to create an open community of like-minded financial services professionals to meet and share ideas, and for 2023 also network in person.
We're also running an optional event the night before in Bristol for anyone who would like to meet up in person and enjoy some social interaction, good food and company!
We'll be running our IFW Awards for the second year, shining a light on some of the members who have helped to make the Institute a vibrant, informative and ever-developing space for discussion and positive change. The awards will be presented by our members, for our members.
This year we are supporting two charities:

inHope has been working for over 30 years to help people in need of support, by offering food, shelter and support, whilst seeking to help people with their employability, life skills and housing.  inHope has a vision of communities where everybody can reach their potential, free from injustice and insecurity.

Hollow Heart aims to give people the confidence to start difficult conversations sooner. Piers Stacey launched the charity after leaving the Royal Marines and Royal Navy and finding himself struggling with anxiety and anger. He sought help and came up with the idea of creating a pin to wear that demonstrates an openness to talking about mental health.
Who is this conference for?
This is a conference open to all. We want the debate about money and happiness to involve everyone.
Whether you are a financial adviser, coach, planner, paraplanner, practice manager, fintech startup, product provider, marketing expert, charity or just an interested party, the IFW will help you to help your clients achieve a fulfilling relationship with money.
It is also CPD accredited so you can use this event to go towards your annual CPD requirements!  We will add a list of learning outcomes here from our keynote speakers as we receive them, to help you learn more about the professional development you will receive from attending this event.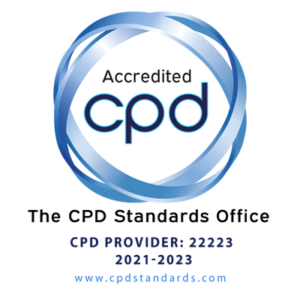 Non-member tickets are also available to purchase – scroll down to the bottom or click here to purchase.
Thank you to our 2023 sponsors: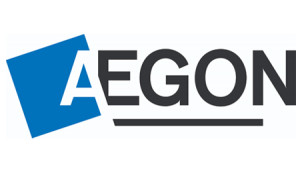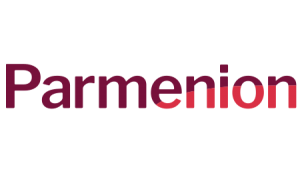 Ruth Sturkey, IFW Chair Compère
Ruth is Chair of the IFW Board and will compere the IFW Conference 2023. Ruth co-founded boutique financial planning firm The Red House, which merged with Paradigm Norton in 2017; she is now a Non Executive Director for the merged firm. She was the host of the podcast 'Money Espresso; no froth conversations exploring money and life' where her aim was to get people talking about money and explore how money and business can be a force for good. She also coaches financial planning business owners.  Ruth can be seen regularly presenting at industry events and holds considerable influence within the financial planning profession.
Professor Paul Dolan Happiness by Design
Paul is Professor of Behavioural Science at the LSE. His main research interests are human behaviour and happiness, and the relationships between them, particularly as they apply to policy. He is author of the bestselling books Happiness by Design and Happy Ever After. He is also host of the Duck / Rabbit podcast about the polarisation problem in our society and is the founder of the Lifetime Wellbeing Cooperative™.
Nick Elston, Inspirational Speaker & Mental Health Engagement Champion Money and Mental Health: The Chaos and the Conflict
Nick is a high profile and leading inspirational speaker on the lived experience of mental health.
Described as a 'BIG man, BIG heart, BIG story & BRUTAL honesty!', 'Utterly inspirational, absolutely engaging!' and '10/10 – a Speaking Masterclass!' – Nick shares his experiences of mental illness, mental ill-health & breakdown worldwide – through  powerful, inspiring, engaging & emotional talks, offering insights, tools, tips and techniques on how to manage anxiety in life and in business – to implement immediately.
For Nick, his talks are where Mental Health meets Personal Development, focusing not just on what anxiety is, but on what it does – how it stops us living life on our terms & ultimately how it affects our success – by our own definition.
Nick regularly features in the global media, the BBC, industry shows and publications – his talks are delivered to stages, events, boardrooms, businesses, factories, government organisations, schools, universities and establishments worldwide.
Chris Budd, Founder of the Institute for Financial Wellbeing Measuring the Impact of Your Advice
Chris founded the Institute for Financial Wellbeing, then called the Initiative, in 2019. He is the author of The Financial Wellbeing Book, the second edition of which will be published in Spring 2023. He is also the author of The Eternal Business, and two novels. In 2018 he sold the majority of his financial planning company Ovation Finance Ltd, the company he founded in 2000, to an Employee Ownership Trust. His consultancy, The Eternal Business, helps business owners work out if selling to an Employee Ownership Trust might be their own succession plan. Chris lives in Somerset with his family and too many guitars.
Clémence Chatelin, CCLA Sustainability Bootcamp – Getting Real About Sustainability with Your Clients
Clémence is responsible for the integration of sustainability into the investment process at CCLA.
Having obtained a Bachelor's in International Management (China) at SOAS, she discovered her passion for finance and sustainable business. After completing a Master's in Finance & Investment at the University of Bristol she started her career in financial planning at Paradigm Norton where she developed her knowledge of sustainable investing, before moving into asset management.
In her free time you can find Clémence going all out in the CrossFit gym, horse riding and taking care of her Pharaoh Hound.
Dr Thomas Mathar, Aegon UK Guiding Clients to Their Future Self
Thomas heads up Aegon UK's Centre for Behavioural Research, supporting internal and external stakeholders with behavioural research and the application of nudge-theory to help people live their best lives, now and in the future.
Thomas has been with Aegon since 2016, having previously worked in research agencies and government, health, consumer industries and in finance.
Martha Lawton, Squanderlust Supporting Clients in Times of Vulnerability
Martha is a financial educator and coach who has been helping people understand and use money better for over 15 years. She has facilitated hundreds of workshops on day-to-day money management as well as running awareness raising campaigns and other financial wellbeing projects. Her work has given her a deep insight into people's emotional and psychological responses to money, which she discusses on her podcast Squanderlust.
Alex Whitson, VouchedFor Client advocacy
Alex runs VouchedFor, the UK's largest financial adviser review platform. He is passionate about championing the value of good advice and making it accessible to more people.
Alex's team recently launched Elevation, a platform that uses insights from over 250,000 client reviews to help improve client experience.
Before joining VouchedFor, Alex was a Managing Director at Haymarket Media Group, overseeing the growth of the company's global digital and event revenues.
Charlie Goodman, IFW & Employee Benefits Collective LLP Workplace Financial Wellbeing breakout discussion
Charlie is a Board member at the Institute for Financial Wellbeing and head of the IFW's Workplace Financial Wellbeing offering.
A partner at the Employee Benefits Collective LLP, Charlie specialises in financial wellbeing in the workplace. He is a qualified IFA, Financial Coach, and Reward Specialist.
Patrick Luong, philanthropist Philanthropy breakout discussion
Patrick was an award-winning Chartered and Certified Financial Planner with more than ten years' experience before he turned to the charity sector.
He now advances charitable and philanthropic goals by managing mission-led relationships with YoungMinds' supporters. In both his professional and personal life, Patrick enjoys conversations about passion, purpose and what's important to others and connecting people and ideas.
Outside work, Patrick is likely to be running, singing or volunteering. He is a charity trustee, run director for parkrun and has volunteered hundreds of times with community groups around London.
Kerry Seymour, Inspired To Change Neuroscience breakout discussion
Kerry is a Solution Focused Hypnotherapist and mental health trainer with Inspired To Change.
Kerry works from her online practice in North Somerset, utilising modern neuroscientific research to help people to take control of their life so that they can go from surviving life to thriving in life. She helps her clients to understand how their brain works so that they can get it working with them and rather than against them.
Julie New Change is forever but the pain doesn't have to be…
Julie is an experienced personal recovery coach specialising in helping people after difficult and sometimes traumatic life change. Prior to starting her coaching Julie spent 20 years in the NHS as a senior nurse and midwife, she also worked on various pioneering NHS community projects.
Since becoming a professional coach in 2006 she has developed a unique recovery program which has helped many people to reach new fulfilling phases in their lives, which they hadn't thought possible.
Julie is an author of popular unique personal growth gift books and is a well-known inspirational and motivational wellbeing conference speaker.
Rebecca Tuck, Paradigm Norton IFW Awards presenter
Rebecca is Financial Planning Hub Manager at Paradigm Norton and a member of the executive board for the IFW. Rebecca is a Certified Financial Planner™ and Accredited Paraplanner™ with the Chartered Institute for Securities & Investment (CISI). She was named Paraplanner of the Year 2018 by the CISI and Best Paraplanner at the 2019 Money Marketing Awards.
Alongside her involvement with the IFW, she enjoys giving back to her peers and helping to develop the future of the global financial planning profession.
Emily Pool, Happy Planet Financial Planning IFW Awards presenter
independent financial planner Emily Pool is the founder of Happy Planet Financial Planning.
After spending much of her career in the city, and several years working in project finance and then commercial banking, she realised she needed to "help balance people rather than balance sheets.
Emily is passionate about empowering people to invest their wealth in line with their personal values. She believes people will naturally engage more meaningfully with their financial futures by investing ethically and sustainably and will feel more empowered knowing their savings can have a positive impact on global problems. She loves to educate her clients on the difference their investments can make and wants them to truly understand that collectively investors have real power to change the world for the better.
Agenda
Our Agenda is being updated regularly; please check back to see additional speakers / sessions. Thank you.
Mobile Agenda coming soon.
09:00-09:15
Registration
09:15-09.20
Ruth Sturkey, The IFW
Welcome.
09:20-09.50
Keynote speaker - Nick Elston
Money and Mental Health: The Chaos and the Conflict

09:50-10:20
Breakout discussion with Nick Elston
Hiren Panchal will facilitate a discussion on Nick Elston's keynote presentation.
09:50-10:20
Breakout discussion with the FWC Alumni.
Tom Morris will chair an FWC Alumni panel on how to implement the tenets of financial wellbeing. Cheryl Bowden, Darren Cooke and Gianpaolo Mantini will share their insights.
10:20-10.50
Keynote speaker - Clemence Chatelin
Sustainability Bootcamp – Getting Real About Sustainability with Your Clients

10:50-11:05
Break

11:05-11:35
Breakout discussion with Clemence Chatelin
Emily Pool will facilitate a discussion on the previous keynote presentation by Clemence Chatelin.
11:05-11:35
Breakout discussion with Charlie Goodman
Dennis Harhalakis will facilitate as Charlie provides insights into Workplace Financial Wellbeing.
11:35-12:05
Keynote speaker - Dr Thomas Mathar, Aegon UK
Guiding Clients to Their Future Self
12:05-12:35
Breakout discussion with Dr Thomas Mathar from Aegon
Harjeet Heer will facilitate a discussion on Dr Thomas Mathar's keynote presentation.
12:05-12:35
Breakout discussion with Patrick Luong
Kate Shaw will facilitate a talk and discussion led by Patrick on Philanthropy.
12:35-13:15
Lunch / Networking
13:15-13:30
The IFW Awards

13:30-14:15
Keynote speaker - Professor Paul Dolan, including Q&A Happiness by Design

14:15-14:45
Keynote speaker - Martha Lawton
Supporting Clients in Times of Vulnerability
14:45-15:15
Breakout discussion with Martha Lawton
Samantha Secomb will facilitate a discussion on Martha's previous keynote presentation.
14:45-15:15
Breakout discussion with Kerry Seymour
Charlie Goodman will facilitate a talk and discussion led by Kerry on the impact of neuroscience on client meetings .
15:15-15:30
Break

15:30-16:00
Keynote speaker - Alex Whitson - VouchedFor
How Can Embracing the Consumer Duty Drive Your Bottom Line? What 2023's Data Tells Us

16:00-16:30
Breakout discussion with Alex Whitson
Adam Owen will facilitate a discussion on Alex's previous keynote presentation.
16:00-16.30
Breakout discussion with Julie New
Lorraine McFall will facilitate a talk and discussion with Julie on the topic 'Change is forever but the pain doesn't have to be.'
16:30-17:00
Keynote speaker – Chris Budd
Measuring the Impact of Your Advice
17:00
Event closes